Tandem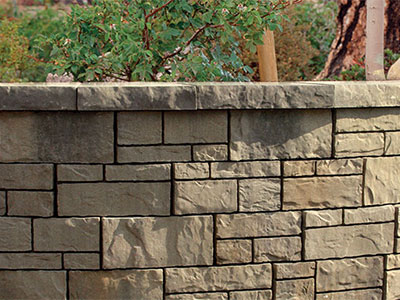 Natural Collection
Tandem® Wall retaining wall system designed by Belgard® Hardscapes provides the appearance of natural stone that will complement any hardscape. The innovative, versatile system can be used to create attractive, curved or straight retaining and freestanding walls. Great for use in a wide range of residential and light commercial hardscape projects.







Specs
Lafitt Tandem Wall

7 x 13.2 x 3"
7 x 15.8 x 3"
7 x 18.5 x 3"

Lamina Tandem Unit

7 x 15.8 x 3"
7 x 18.5 x 3"
7 x 21 x 3"

Solid Texture Unit

7 x 13.2 x 3"
7 x 15.8 x 3"
7 x 18.5 x 3"

Tandem Cap

3 1/4 x 24 x 15

Connecting Member

8"

All measurements are approximate.
Contact your local Belgard dealer for details.
Colors

Tandem Lafitt Avondale

Tandem Lafitt River Street

Tandem Lamina Avondale
Patterns
No pattern information is available for this product.

Contact Us
We truly love what we do, and we know you'll love the end result of your new outdoor living space! Contact us for a consultation and let us help you enjoy the outside of your home just as much as you do the inside.