Irrigation & Repair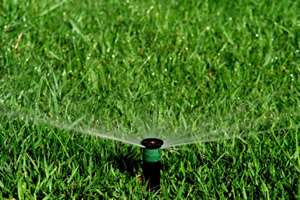 Plants need water to survive. But do you really have to pull the hose around the garden to make sure that every inch of it is watered? No, you don't. Let an irrigation system do that for you so you can use your time on more important matters. If you already have a system but it doesn't seem to work as expected, then most likely it needs a repair.
If you have these problems, contact us today. At Fowler Outdoor Living, we have been doing irrigation installation and irrigation repair in various areas in South Carolina, including Anderson, Clemson, and Greenville.
Irrigation Installation
Choosing the right type of irrigation is very important. Our team will determine the best type to ensure your landscape will receive just the right amount of water. The irrigation systems that we can use for your landscape are the following:
Micro-irrigation. This is best for groundcover, shrubs, and fruit trees because sufficient water is directly delivered to the roots. The three common choices for this type are the drip, bubbler, and micro-sprinkler irrigations.
Flood System. This is the perfect pick for gardens with clay soil. As the name implies, it floods the soil rather than spits out water. For this to be effective, the land must be flat. With our irrigation installation, problems like over watering and runoff that could result in erosion will be prevented.
Rotary Sprinkler. Landscape grasses and turf are best watered with a spray head rotating in circle. This is exactly what this irrigation system is all about. It requires higher water pressure but it can cover a much larger area. 
Spray Irrigation System. This covers only up to 15 feet, unlike the rotary sprinkler that covers up to one hundred feet. But the benefit of this spray is that it is adjustable and can work in smaller areas. Its spray head is hidden and will pop up only when it's time to do the watering, which helps in preventing accidents.
Whatever type you choose, our crew can certainly do the irrigation installation with quality workmanship. We have top-notch products and superior tools for installing small to large systems. Moreover, our men are experienced in doing this job.
Irrigation Repair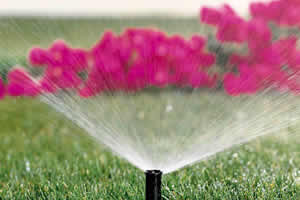 All the good things that a system has brought you have now gone bad—and you don't know why. Don't worry. We'll identify the problem. At Fowler Outdoor Living, we are experts in finding out the root cause of a faulty irrigation system.
We know how to do an irrigation repair for clogged sprinklers, sprinkler and valve leaks, and obstructed sprinklers. If you've got problems with overspray, missing nozzles, or pipe leaks, we can solve those, too.
If you also have a problem with the previous installation, we can also work on it. Our team can improve the irrigation system to maximize its use and minimize the cost of frequent repair. Improper and faulty installation by inexperienced contractors will lead to costly irrigation repair.
Contact the Experts in Landscape Irrigation
It's our privilege to help you in any irrigation needs—be it an irrigation installation or an irrigation repair. Contact Fowler Outdoor Living today for your free consultation, estimate, and references.

Contact Us
We truly love what we do, and we know you'll love the end result of your new outdoor living space! Contact us for a consultation and let us help you enjoy the outside of your home just as much as you do the inside.