Landscape Lighting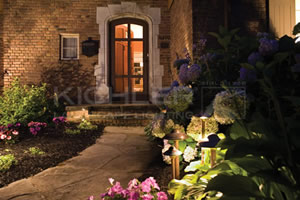 Your outdoor is a great venue for various activities, like birthday parties, anniversaries, and even simple family gatherings. But you and your guests may not fully enjoy them if your outdoor area is not prepared for these important events. There must be amenities that will transform the area into a favorable place for gatherings. Spacious lawn and deck, fully furnished outdoor kitchen, and a large gazebo are only some of the features that you must have in your landscape. 
However, there is one more element in the landscape that must not be ignored--the landscape lighting. This type of lighting is a necessity and not a mere luxury because of its important functions, especially at night. With properly installed landscape lightings, you can now turn your outdoor activities at night into more enjoyable and memorable ones.
If your outdoor doesn't have lighting fixtures, call Fowler Outdoor Living. We have been transforming the landscapes of countless South Carolina homeowners in the past few years. Aside from our stunning landscape designs, we also include in our services the installation of various landscape lighting.
Types of Lightings We Install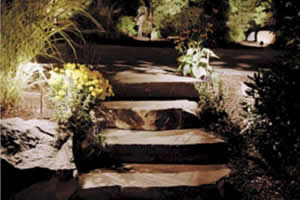 The type of landscape lighting that we can install in your property will depend on your preferences, budget, and current landscape design. Before we proceed with the installation, a careful assessment of the area is conducted to ensure outstanding results. The existing structures, the utilities, and you future plans for the landscape are also considered. We perform these tasks because lighting installation is a delicate job that must be carefully planned and installed by trained and certified lighting installers.
Below are some of the landscape lightings that we recommend:
Path lights. These are used in walkways, driveways, and garden steps. Path lights are installed in-ground or low to the ground. The good thing about path lights is they are glare free and provide just the right amount of lights to illuminate a way.
Downlights. These are commonly used to light an object or to improve security in an area. They must be installed strategically to achieve the desired effect and purpose. If you want to highlight trees, outdoor kitchens, pool decks, or you need ample lighting in activity areas, you need this type of landscape lighting.
Uplights. Architectural features, textured wall areas, trees, and plantings are best highlighted by uplights. When properly installed, they create a dramatic effect in an area.
Specialty lights. The purpose of specialty lights varies. They can be used as accent lighting for focal areas in a landscape. Outdoor living spaces, such as patios, gazebos, and pergolas, are best illuminated by string lights. Another type of specialty lights is the submersible lightings. They are used in water features, like pools, ponds, fountains, and waterfalls.
Landscape Lighting Installer in South Carolina

Don't allow an inexperienced contractor to work on your landscape lighting installations. As mentioned, lighting installation is a delicate job that requires expertise. Installers should also be creative enough to bring out the beauty of your landscape.

If you are in South Carolina and nearby locations, get in touch with us. Fowler Outdoor Living is the state's leading landscape lighting installer. Our extensive experience in the industry is our guarantee that every project we handle, from landscape design to landscape lighting installation, will be completed with superior craftsmanship.

Contact Us
We truly love what we do, and we know you'll love the end result of your new outdoor living space! Contact us for a consultation and let us help you enjoy the outside of your home just as much as you do the inside.