Sod Installation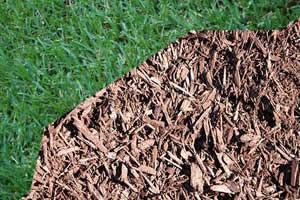 At Fowler Outdoor Living, we provide practically every imaginable landscaping service at very affordable rates. And one of the top notch landscaping services that we offer is sod and mulch installation. But, what is it exactly?
Sod Installation
Sods are professionally prepared patches of premium soil and grass that are either squared or rolled. Incidentally, sod installation is a favorite among professional landscaping contractors and homeowners for the benefits that it provides.
With sod installation, your lawn will be virtually weed-free. This is because sods are prepared to be free of harmful weeds. Once installed, sods will eliminate weeds and prevent them from growing back. This is one hassle off your back, since you don't have to pay somebody to do the weeding for you or you don't have to weed your lawn yourself. Additionally, you won't have to spend on herbicides just to eliminate nasty weeds.
With sodding, there is no need to wait for the grass to grow. This means that you can save on water bills, which is not the case when you grow grass instead. Sods also prevent soil from eroding and make the area surrounding your property cooler and more attractive.
For South Carolina homeowners, we recommend going for either of these common sod types: Bermuda, Centipede, Zoysia, Bahia, Fescue, or St Augustine. These sod types are tried and tested to grow well in South Carolina weather, so you're sure to enjoy their benefits for years with careful maintenance.
Mulch Installation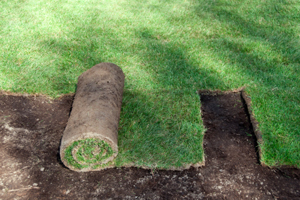 Our company has all type of mulches for every possible landscape. We can supply any quantity of mulches for use in both commercial and residential properties. We also deliver our mulches all across South Carolina, including Williamston, Anderson, Clemson, Seneca, Greenville, and Salem.
We have been servicing countless clients who are in need of reliable, professional mulch installation service providers. With mulches scattered on your lawn's soil, you can look forward to these benefits:
Effectively get rid of harmful weeds. Weeds are plants' arch nemesis. But with mulch installation courtesy of Fowler Outdoor Living, this problem will be taken care of. Mulches are known to prevent weed growth, so your plants will stay healthy.
Improve soil fertility.Mulches are proven to make soil more fertile and healthier, thus making it more conducive for plant growth. Mulches are nature's vitamins for the soil.
Retain soil moisture. With a mulch layer over the soil, moisture is retained because evaporation is at a minimum level. This likewise minimizes the need for watering.
Keep plant roots cooler during summer. Summer time can be very unforgiving to plants' roots. There are times when plants will just wither and dry due to unhealthy roots caused by extreme summer heat. Mulches eliminate this threat by keeping plant roots cool and healthy in summer days.
Moderate changes in soil temperature keep plants healthy. Mulches act as temperature regulator, which allows the soil to retain temperature levels that are good for plant growth and health.
Accordingly, we can provide organic mulches that are nature-friendly and affordable. We also install mulches using industry best practices. Our mulch installation services are the best you can have here in South Carolina.
So call us today and let us take care of your sod and mulch installation needs.

Contact Us
We truly love what we do, and we know you'll love the end result of your new outdoor living space! Contact us for a consultation and let us help you enjoy the outside of your home just as much as you do the inside.